One of the best choices of Iranians for immigration is the country of North Cyprus. You can change the future of your children by moving to North Cyprus. One of its important advantages is its many facilities and security.
Social security and growing North Cyprus

Easy commute to Iran due to proximity

Having the most advanced tourism infrastructure

Very reasonable and affordable costs of living

The Mediterranean climate of Northern Cyprus with hospitable and warm people

Having attractive and long sandy beaches
Methods of obtaining residence in Northern Cyprus
Stay for one year by paying only 30% of the property value
After submitting the documents, start studying in North Cyprus with a 75% scholarship.
You can register a company in your name by hiring a lawyer in Northern Cyprus and paying 55,000 euros.
Buying property in North Cyprus
The Grand Ambassador project known as the Casino Hotel project
Seven-star luxury and dream project in the coastal area of ​​Long Beach
A leisure tour with the purpose of investing in North Cyprus
Welcoming you at the airport and escorting you to your accommodation

Free stay for three nights and four days with hotel and car at your disposal

Visiting investmentable projects in North Cyprus, historical places and tourist attractions
Do you think of the best?
So welcome to Zaytoon Company
This is the place to get all your wishes
Yousef SeyfodiniSales Manager
00989131402668 / 00905428598544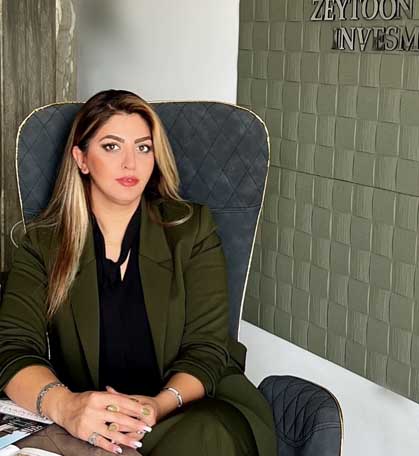 Mina RanjbarExecutive Director
00989131967330 / 00905488640641